Autumn Panda-monium - "Riot"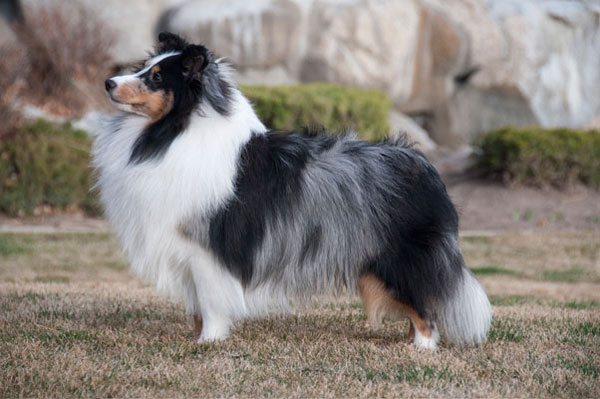 Autumn Panda-monium
"Riot"
4/27/2011
Factoring: possibly bi-factored
View Pedigree
Introducing Autumn Panda-monium "Riot" He is sired by GCH Mistybrooks Panda Crossing out of our Autumn Darkness Falls "Katie" (mjr pointed). He has a very fun-loving temperament, beautiful expression and eye, and carries a gorgeous full coat. He is a very fun dog who looks a lot like his daddy. He is now neutered so will not be seen in the show ring. He is content to be our couch dog.